Hieronder vindt u de iPhone XS reparatie tarieven die het meeste voorkomen. Mocht u een reparatie hebben die hier onder niet is vermeld, dan kunt u een bericht sturen via de contactpagina, onder vermelding van iPhone XS reparatie.
Prijzen zijn inclusief BTW.
iPhone XS reparatie
Is uw iPhone XS stuk gegaan door een val of door iets anders? Geen probleem voor iPhone Kliniek. Vanaf de introductie van de iPhone voert iPhone Kliniek reparaties uit aan Apple toestellen. De meeste klanten komen uit Zuid Holland, Rotterdam, Schiedam, Dordrecht en omgeving. Is er een scherm stuk gegaan of werkt de batterij van de iPhone XS niet meer naar behoren? De iPhone XS reparatie kunnen wij in de meeste gevallen binnen 30 minuten reparatie. Zodat u uw iPhone XS niet lang kwijt bent. De schade en defecten aan uw iPhone XS lossen wij vakkundig en professioneel op. Uitsluitend wordt er gebruik gemaakt van originele exemplaar en hierop wordt drie maanden garantie gegeven. iPhone Kliniek bedient dagelijks vele klanten in de regio voor een iPhone reparatie. Na de iPhone reparatie in Rotterdam bent u verzekerd van een iPhone, waar u zonder zorgen van kunt genieten.
iPhone XS scherm vervangen
Is uw iPhone XS scherm kapot? En u wilt iPhone XS scherm laten vervangen? Bij onze experts kunt u uw iPhone XS scherm laten vervangen. Wij kunnen de iPhone XS met een kapot glas perfect herstellen binnen 30 minuten. Onze ervaren monteurs vervangen het scherm van de iPhone XS door een nieuw, origineel exemplaar. Onze ruime ervaring gecombineerd met kwalitatief hoogwaardige producten vormt de kracht van iPhone Kliniek. Neem contact met ons op om uw iPhone XS scherm reparatie voor een scherpe prijs te laten maken. Klaar terwijl u wacht!Lees minder
Compleet Scherm Unit

Accu Unit

Origineel Achterkant

Aan/Uit knop flex kabel

Dock Laderport Flex Unit

Oor Speaker Unit

Camera Module Front

Camera Module Back

Loudspeaker Unit

Trilmotor

SIM Card Tray

Onderzoek kosten

Software herstel

Chemische reiniging

Kies uw reparatie(s)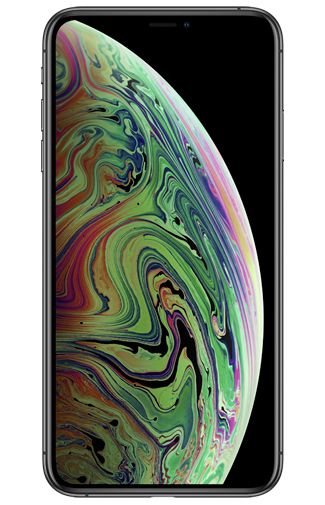 iPhone XS
Modelnummer
A2097,A2101
Introductiejaar
2018
Specificaties
Capaciteit
64, 256, 512 GB
Scherm
5.8 inch 2436 x 1125
Afmetingen
143,6 x 70,9 x 7,7 mm
Gewicht
177 gram
Batterij
Li-ion