Heeft u een vervelende beschadiging aan uw iPhone 6S scherm of de behuizing? Slecht werkende knoppen of een batterij die te snel leegloopt? Het zijn maar enkele van de problemen die bij intensief gebruik of na verloop van tijd bij een iPhone 6S kunnen voorkomen. Gelukkig hoeft u voor reparatie uw telefoon niet naar Apple op te sturen, maar kan dat tegenwoordig gemakkelijk en snel bij iPhone Kliniek in Rotterdam. Wij herkennen en verhelpen vrijwel alle iPhone 6S problemen binnen slechts 30 minuten. Laat die storende barst in uw iPhone scherm niet zitten, maar laat het tegen een zeer scherp tarief herstellen. Maak snel online een afspraak!     Lees verder
iPhone 6S reparaties in Rotterdam
Omdat een iPhone vaak intensief gebruikt wordt, is het niet gek dat deze een keer valt of sporen van slijtage begint te vertonen. Het scherm, de achterkant en de batterij zijn iPhone 6S onderdelen die wij regelmatig vervangen en waar wij veel ervaring mee hebben. Ook voor andere problemen met uw iPhone 6S kunt u uiteraard bij ons terecht. Een iPhone 6S scherm vervangen of de complete iPhone 6S achterkant vervangen zorgt ervoor dat uw telefoon er weer helemaal als nieuw uitziet. Ook een iPhone 6S batterij vervangen geeft uw telefoon weer een heel nieuw leven. We maken bij de reparatie altijd gebruik van originele Apple-onderdelen, zodat u kunt vertrouwen op kwaliteit. Bovendien krijgt u drie maanden extra garantie op de gebruikte onderdelen. Hieronder vindt u de iPhone 6s reparatie tarieven die het meeste voorkomen. Mocht u een reparatie hebben die hier onder niet is vermeld, dan kunt u een bericht sturen via de contactpagina, onder vermelding van iPhone 6s reparatie.
iPhone 6S reparatie terwijl u wacht en meekijkt
Reparaties aan uw iPhone 6S worden vakkundig en snel door een gespecialiseerde monteur uitgevoerd. Bij iPhone Kliniek neemt u plaats aan de reparatietafel terwijl de reparateur met uw telefoon bezig is. Zo ziet u precies wat er met uw toestel gebeurt en kunt u ondertussen vragen stellen of genieten van een kopje koffie of thee. Weet u zelf niet precies waardoor een probleem veroorzaakt wordt? Ook dan bekijken wij uw iPhone 6S graag om te kijken wat er aan de hand is. Onze specialisten herkennen de meeste iPhone 6S problemen snel en kunnen u duidelijk vertellen wat een reparatie zal gaan kosten.
Is uw iPhone 6s scherm kapot? En u wilt iPhone 6s scherm laten vervangen? Bij onze experts kunt u uw iPhone 6s scherm laten vervangen. Wij kunnen de iPhone 6s met een kapot glas perfect herstellen binnen 30 minuten. Onze ervaren monteurs vervangen het scherm van de iPhone 6s door een nieuw, origineel exemplaar. Onze ruime ervaring gecombineerd met kwalitatief hoogwaardige producten vormt de kracht van iPhone Kliniek. Neem contact met ons op om uw iPhone 6s scherm reparatie voor een scherpe prijs te laten maken. Klaar terwijl u wacht!
iPhone Kliniek Rotterdam
iPhone Kliniek heeft twee vestigingen in Rotterdam. U bent van harte welkom in Rotterdam Centrum of Alexandrium. U mag natuurlijk altijd zonder afspraak binnenlopen, maar het is handiger om een online afspraak te plannen. Op deze manier weet u zeker dat wij u direct kunnen helpen en dat u binnen een half uur weer met een gerepareerde iPhone naar buiten gaat. Een online afspraak plannen doet u gemakkelijk via ons online afspraakformulier. Zien we u binnenkort? Lees minder
Compleet Scherm Unit

Accu Unit

Origineel Achterkant

Aan/Uit knop flex kabel

Koptelefoon aansluiting kabel

Dock Laderport Flex Unit

Oor Speaker Unit

Interne Home Knop Flex

Camera Module Front

Camera Module Back

Loudspeaker Unit

Trilmotor

SIM Card Tray

Onderzoek kosten

Software herstel

Chemische reiniging

Kies uw reparatie(s)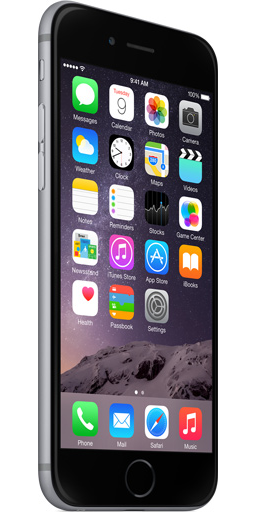 iPhone 6s
Modelnummer
A1633, A1688, A1700
Introductiejaar
2015
Specificaties
Capaciteit
16, 64 en 128 GB
Scherm
4,7 inch 1334 x 750p
Afmetingen
138.1 x 67 x 6.9 mm
Gewicht
129 gram
Batterij
Li-ion